BALI TOP OUTDOOR ACTIVITIES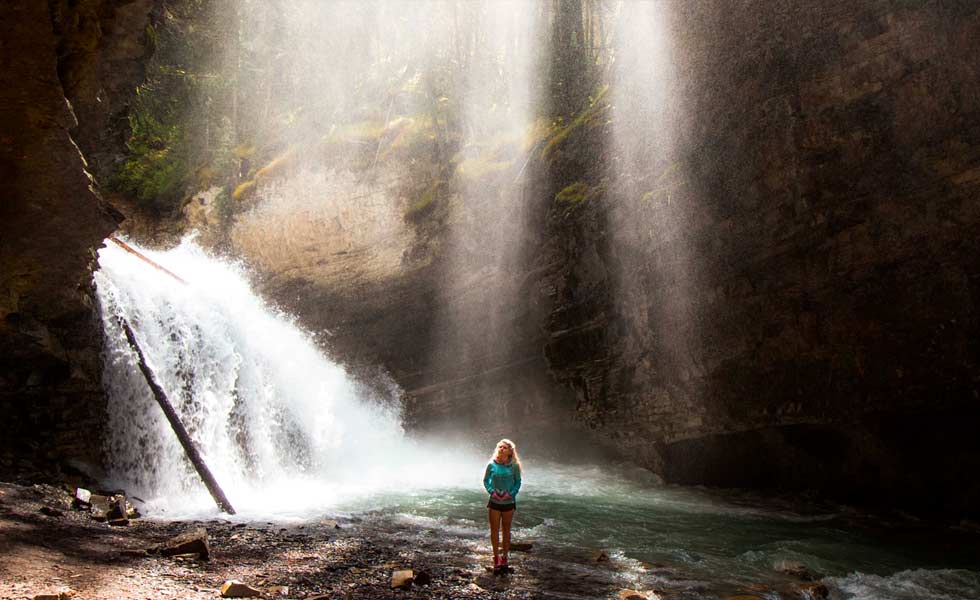 Jeroen
Sep 09, 2019
0
Comment
BALI TOP OUTDOOR ACTIVITIES
It's no secret that Bali is the surf trip capital of the world, but in recent year's tourism to Bali has expanded far past just traveling surfers. Today Bali is a health and wellness hub, a party destination, an exotic retreat, and of course an immensely popular surf destination.
But what is there to Bali other than the world-class waves, yoga and wellness retreats, and famous beach clubs? The answer is an incredibly biodiverse island with an array of rugged landscapes to explore. If you're completely surfed out and in need of another kind of adventure, Bali is not lacking in outdoor opportunities. The Island boasts a plethora of hiking, diving, climbing and other outdoor adventures for you to explore. Dive in to learn the best non-surfing outdoor activities in Bali.
Bali outdoor activities
White Water Rafting in Bali
White water rafting is often associated with high-altitude, alpine locations that provide massive rapids in frigid, mountain rivers, but that is not always the case. The Indonesian island of Bali is home to excellent white water rafting with varying degrees of rapid class. Additionally, white water rafting in Bali will provide travelers with a unique way to explore the interior of the island. Travel through dense rainforest and jungle, rice terraced hills, and lush farmland by river. There are three main rivers where White water rafting is possible; the Melangit River, the Ayung River, and the Telaga Waja River. Several tour companies operate on all three rivers, so you will have your pick based on the type of adventure that suits you. Tour packages typically include a full day of rafting, transport, and lunch.
Hiking in Bali
You may not think you should pack your hiking boots for your tropical getaway to Bali but leaving them out of your adventure pack is a true disservice to the possible adventure that awaits you on the island. Bali is home to several trekkable peaks, the tallest of which (Mount Agung) stands at a whopping 9,944 feet. So, if the waves have vanished, or you simply can't paddle anymore, lace up your boots and hit the trail. If you don't want to tackle a near 10,000-foot elevation gain, head to one of Bali's smaller mountains or volcanos, like Mount Batur. Other popular trekking opportunities include the trails in West Bali National Park, the Campuhan Ridge Walk, and the Lake Tamblingan trek.
Diving, Free Diving, and Snorkeling
Located within the Coral Triangle, Bali divers have access to the largest range of marine life in the world. How you explore Bali's hidden, underwater wonders is up to you. If you're an experienced surfer who wants to spend their free time in the water, pushing their boundaries and improving their surfing, freediving is for you.
Of course, never free dive alone. Several freediving schools in Bali will introduce travelers to the wonderful world that lies beneath the surface of the ocean. Once you master the basics, explore the Tulamben Shipwreck in a single breath. If freediving is a bit too adventurous for your liking, there are plenty of dive operators that will get you PADI certified and out on the reef in no time. If exploring the water's surface is enough for you, snorkeling tours can be arranged all over the island.
If you're traveling on a budget and want to avoid tour operators at all cost, there are several beaches where all you need to do is throw on a mask to find some of the island's best snorkeling. Bali may be known for pumping surf, but a few beaches offer calm water and lively reef systems for snorkelers to explore. Snorkelers should head to Nusa Dua, Menjangan Island, Pemuteran, Nusa Lembongan, Padangbai, Amed, and Tulamben.
Canyoning in Bali
Canyoning may not be the most popular extreme sport in the world, but it might be the most thrilling. The sport first came about in the early 1900s as a way to transverse canyons and gorges at speed. Since then, the sport has evolved into a favorite amongst adrenaline junkie tourists.
In summary, canyoning involves jumping, repelling, and swimming down canyons, ravines, and waterfalls. Like white water rafting, canyoning offers tourists the opportunity to explore Bali's inland jungles through a unique means.
While canyoning in Bali, you will undoubtedly encounter a variety of exotic plants and animals.
Golf in Bali
While it may not scratch the same itch as surfing, in terms of closeness to nature or the rush of catching a wave, it is a great way to spend time outdoors. Golf has become an increasingly popular sport amongst World Tour surfers.
Head to the Instagram of Kelly Slater, Josh Kerr, Julian Wilson and more to see pros taking a crack at 18-hole courses near the world's best waves. If you fancy a round of golf during your stay in Bali, head to one of the many courses on the island. The top five courses on the island are New Kuta Golf, Bali National Golf Club, Handara Golf and Resort Bali, Bukit Pandawa Golf and Country Club, Bali Beach Golf Course. The new Kuta (=Dreamland) golf course is a 5-minute scooter drive from Swell Bali.
Bungee Jumping
If Bali's cavernous barrels are not enough of a thrill for you, there's always jumping hundreds of feet off of stationary object with a rubber band wrapped around your foot. While it's not for the faint of heart, bungee jumping in Bali is sure to be an experience you won't forget. Bali's most prominent bungee will send you flying off a 45-meter-tall tower over a 5-meter-deep pool. The bungee is located in Seminyak, just steps away from Legian beach.
Rock Climbing
If you're surfing with us on the Bukit Peninsula, you won't have to venture far to find alternative adventure sports. It turns out, there is more to Padang Padang then pumping, freight train left-handers; there's rock climbing. Many climbers make the trip to Padang Padang to boulder and sport climb the overhanging limestone cliffs on the beach.
To take your climbing adventure further, head to North Bali near the Batur Volcano, where you will find Songan Village. Songan Village has several large crags that will entice experienced sport climbers.
Paragliding
Paragliding is a great way to view the island from above when the surf is flat, and it's not quite as fear-inducing as skydiving or bungee jumping. Safely harnessed in tandem to an instructor, you'll take a running leap from a hillside and glide effortlessly through the air. Paragliding tours can be arranged through Bali Paragliding Tours.
Kite Surfing
While it still does not compare to the thrill of surfing, kite surfing is a great flat day activity. Even in pumping surf, when the winds turn onshore, grab the kite to make the best of the poor surf conditions. Kite surfing can be dangerous, and therefore must be taught by a professional. The best area in Bali for kite surfing is Sanur. There, you will find qualified instructors that will teach you the ins and outs of maneuvering the kite, before you hit the water. In a few classes, you'll be flying and ready to take on some waves.
If you have never done any kitesurfing before, Swell's location in the Caribbean offers world class kitesurfing conditions for people who want to learn to kite.
Mountain Biking
In the mood for a bit of downhill fun? Head to Bali Bike Park on the northern side of the island to indulge in some high-speed thrills. Bali Bike Bark operates a trail system within the island's jungle bound, volcanic hills. Take the park shuttle ten minutes uphill and ride down at your own pace. There are even a few jumps to hit if you're keen.
We hope you enjoyed our list of Bali Outdoor activities, we are sure that if you are looking for an active surf & outdoor holiday that a trip to Bali will not disappoint
Interested in learning to surf on your holiday to Bali? Bali is not just for expert surfers but also caters very well for beginners and intermediate surfers.
About Swell Bali
Swell Bali is opening in 2020 in Bingin as the premiere surf hotel in Bali. Located 100 meter from the cliff edge at Bingin makes it the perfect surf resort for any surfer that wants to experience the best waves that the Bukit in Bali has to offer. Stylish accommodation with healthy breakfasts, centered around a large loft style communal living room makes Swell Bali Surf camp the most social hotel in Bali for surfers that want to experience a boutique surf camp experience in bali
QUICK QUESTIONS
HOW DO I BOOK A HOLIDAY WITH YOU?
Booking a surf trip with Swell Bali is easy:
Check out the various pages on our website, which have a lot of information about what we offer at our surf hotel.
That way, you know exactly what you can expect when you book a trip with us.
We want happy clients at Swell so we try to be as honest and transparent about what we offer. We don't take photos which make our rooms look bigger or pretend we are something we are not. We don't make promises we can't keep because we know how important your surf holiday is for you. If anything is not clear on our website, do send us an email so we can help you make the right decision.
We hope we can welcome you to our place!
Jeroen & Clare (owners, Swell Bali)
How to book:

Check the different packages on offer on the pricing page to get an idea whether what we offer suits your needs and your budget. We know we are not cheap and we make no excuses for that. Like all things in life, you get what you pay for and Swell may not suit your pocket; it's OK, we understand and we wish you a great surf vacation wherever you end up staying. We offer private rooms and also a shared room as a cheaper option
If our place looks right for you, send us a quick message with your dates and we get back to you in a few hours to tell you if we have space in the week you asked for (or we can suggest alternative dates). We will also send you a price quote with exactly what's included in our surf holiday packages.
To reserve your stay at Swell we will require a non-refundable deposit so we can confirm your stay and save one of our rooms for you. If you want the option to cancel, then only book last-minute, when you know you are coming. Payment is done via 128-bit secured external credit card processor (alternative payment options are available, such as PayPal).
If you are staying 5 nights or longer, your stay will include an airport transfer from Denpasar to Swell or from Swell to Denpasar. Once payment is made, we will send you a link to an arrivals form you fill out, so we can make sure our driver picks you up from the airport for a hassle-free start of your surfing vacation. If you are staying less than 5 nights, we can still arrange your collection or drop off from the airport with one of our special drivers; just ask us to include it in your quotation.
If you have any questions, we are here to answer those for you; we want to make sure that you are booking the right surf holiday (even if that means you not staying with us).
When you send us an email we get back to you very quickly (that's a promise).
Swell does not work with any travel agents, or external sites for our bookings, so all reservations are handled by Clare, the co-owner of Swell.
WHAT ELSE IS THERE TO DO IN BALI, BESIDES SURFING?
We need quite a lot of time to give you all the info on the Island of Bali and what's on offer, besides great beginner surf lessons, perfect intermediate surf spots, and world-class waves for you expert surfers. We are making a page which is dedicated to a list of the top 20 things to do in Bali (but like our surf hotel, it's not quite ready yet). We are fast workers though: For the time being; here's a shorter list of our Top 20 Bali activities (we have started with the places closest to us).
1. Get barrelled at Bingin beach (sorry, we couldn't resist!)
2. Learn to Surf (OK, that's enough surfing for now……)
3. Visit Uluwatu temple, right on the cliff edge and overlooking Temple's surf break (obviously-named). Stroll around the beautiful grounds and feed the many monkeys who live there. Book for the Fire Dance which takes place at sunset most evenings. It's a stunning local dance with a story; very entertaining and in a magical setting.
4. Go snorkeling, directly from the beach at Bingin (so many colorful fish!)
5. Have a sunset dinner at El Kabron restaurant (5 minutes drive from Swell) overlooking all the best surf breaks on the Bukit Peninsula. El Kabron has gourmet Spanish food and an amazing setting with a pool overlooking all the surf. Reservations are required in high season.
6. Visit the stunning beach of Uluwatu and go into the Suluban Caves (also check the entrance and exit for the surfers on a large swell at high tide!). That's just a 10-minute scooter ride from Swell.
7. Enjoy an evening fish BBQ on Bingin beach; you can walk down from Swell and eat the catches of the day.
8. Visit the stunning Green Bowl beach (named for its beautiful green, algae covered rocks). Green Bowl is 25 minutes, really nice scooter ride through uncrowded roads, past local villages and Temples.
9. Visit Pandawa beach; also stunning and about 35 minutes from us.
10. Visit Nyang Nyang beach (you've guessed it, another stunning Bukit Peninsula beach). This one is only 15 minutes scooter ride from us.
11. Enjoy a sunset drink and simple food at Sunset Point, Uluwatu (it's the hip thing to do).
12. Take a drive out to the peaceful, sheer cliff faces over Melasti Beach (close to Green Bowl).
13. Go swimming in the crystal clear water at Thomas Beach (actually, this is the 'real' Padang Padang beach), a vast expanse of white sand and azure ocean. Thomas beach is only 10 minutes from Swell by scooter. You can also surf there by the way.
14. Visit baby Padang Padang beach; this one's very touristy after Julia Roberts filmed Eat, Pray Love on this beach. You can see why it was chosen for the film, blue blue water and stunning rocks. There are almost always monkeys around the beach here so take care with your stuff. We prefer Thomas Beach btw. where, at the Warung (local restaurant) bottom right of the steps, you can eat the best spring rolls in Asia, courtesy of Amril!
15. Go party at Ulu Cliff house (Friday night Dj's and some big names perform here).
16. Go party at the famous Single Fin bar, overlooking Uluwatu surfing – Sunday nights are a huge party
17. Enjoy a lovely meal at Mana, Uluwatu, one of the newest and best restaurants on the Bukit. Sunset reservations will be required.
18. Go further afield to visit the stunning Water Palace of Balai Gili (about 2.5 hours drive from us). This is a hidden gem of a Royal Palace, not many tourists go and it's a great way to spend 2 or 3 hours wandering around these gorgeous, lotus-filled gardens and palace buildings.
19. Combine your trip to Balai Gili with a stop on the way to visit Tegenungan Waterfall.
20. Visit the brand new Garuda Wisnu Kencana statue – standing 121 meters tall, this is truly monumental and the 2nd highest statue in the World. You can get to this with a cruisy scooter ride through Dreamland from Swell, in about 20 minutes.
That's it for now and we've left a load of things out which are fun to do: More to come!
ABOUT SWELL
About Swell :
After opening our first surf camp in the Dominican Republic in 2010 with such a positive response from our guests, we've been searching for another ideal location to build our second surf hotel.  The search was not easy; we bought land in Costa Rica and spent a long time in Mexico whilst we searched for a location we knew our guests would love.  We gave up on both of those locations eventually, either because the waves were not quite good enough, or because outside of surfing, there were was nothing else to do, or nowhere decent to eat a nice meal out.  Jeroen, co-owner of Swell and my husband from the Netherlands, had always loved Bali and so he went back 3 years ago to see if it was still the beautiful island he remembered.   He found it so and convinced me, Clare, (originally from the UK) to come and see for myself.   Initially, I didn't like Bali too much as we started in Seminyak and Canggu; I found to be busy places with too much traffic.  It was when we drove out to the Bukit Penisula that I fell in love and most particularly with one of the most stunning beaches I had ever seen, right in the least spoiled, quiet Balinese community of Bingin village.
We were already experienced in running a successful luxury surf camp and know exactly what our clients need; a stylish, safe and social place to stay whilst they surf, learn to surf, or just chill.   Swell Bali was born of all our experience so far for the best Bali surf & yoga retreat experience, and has been designed and built especially to cater to all your needs: A comfortable room with a divine bed, A/C and ensuite, a large communal space to hang out with fellow guests, a beautiful swimming pool and superb staff to look after you, all just a few minutes walk to the surf.  We know about food too and you will have a great breakfast to set you up and some simple, tasty dinners at the surf hotel to get to know your fellow guests a little better.  Our great location also means you are a short walk to lovely restaurants like the Cashew Tree or Casa Asia.
 A Luxury surf camp/surf hotel
We hired well-known architects to design Swell Bali, our 2nd stylish, luxury Bali surf camp .   Tremendous planning and thought has gone into every aspect of Swell Bali's design.
Because of the world-class waves in Bali, we are not only catering to people who want to learn to surf in Bali; we also welcome intermediates and expert surfers at our custom-built Bingin surf hotel.
If you are new to surfing, we will set up your surf lessons with an excellent surf school who can either teach you to surf right here at Bingin beach, or at beautiful Balangan beach.
If you are an intermediate surfer, we can set you up with a surf guide who will help you find the right wave for your level of surfing.  We can also arrange progressive or intermediate surf lessons for you to suit your skills with our partner surf school.
If you are an expert surfer who wants quality accommodation and people to hang out with, look no further than Swell Bali.  Bingin, a world class barrelling wave is 200m from our front door.  Impossibles can also be reached by foot and a paddle.  Balangan, Padang-Padang and Uluwatu are all less than 10 minutes by scooter, or, with a surf guide we can set up for you.
If you are into Yoga rather than surfing and want a sociable place to stay, Swell surf hotel in Bingin has a wide choice of Yoga classes on offer locally.  You could take Yoga classes at the Bali Training Center and Temple Lodge, both of which are a charming walk away.
Since opening our first surf camp in 2010, we have hosted more than 7000 guests and taught 1000's of people how to surf in a safe environment.  Our first hotel won multiple awards and has 100's of excellent reviews from happy guests. Swell Cabarete continues to be one of the top destinations for couples, groups and solo travelers to go to as the #1 luxury surf holiday.  Now, Swell Bali will offer the same level of comfort, friendship and style to surfers of all levels.
Swell Bali offers package surf holidays that take all the hassle out of the planning, with airport transfers included in our week-long packages, transport to the beaches and much more, all Swell guests can enjoy a stress-free holiday right from the start. You just have to book your flights, and we take care of the rest!
With so many daily flights available into Denpasar (DPS) from all over the world, you will find it very easy to get to Swell Bali!
SWELL SURF GUIDING IN BALI
I would like to visit lots of surf spots; does Swell Bali offer surf guiding?
You can access Bingin Beach, Dreamland and Impossibles via a short walk from Swell Bali to Bingin Beach (200 meters). Our partner surf schools offer guided surf trips to other spots, catering to your surf level (see the question about surf levels below). This might be visiting Uluwatu, Balangan, Padang-Padang (advanced surfers) Baby-Padang-Padang or inside Balangan for beginner and intermediate surfers. We can also organize trips to Serangan and Nusa Dua in wet season, where you can still find some epic waves to suit all surf levels.
Boat trips to find the breaks at Jimbaran, Airport Lefts and Rights are also possible right from our local Bingin beach. Surf guiding prices vary, depending on whether you are a group wishing to find surf spots or a single person who is needing not only a surf guide but also perhaps some surf coaching. Please contact us to see what your options are.
I am a complete beginner surfer; can I get surf lessons whilst staying at Swell Bali?
We work with a couple of different, very good surf schools who teach beginner, novice and intermediate surf lessons: We have a local surf school down at our local Bingin Beach, where you can learn to surf on the higher tides in great beginner/novice/intermediate waves. We also work with a surf school based out of Balangan Beach, about 20 minutes from us. Both of those schools will teach you to surf safely and make sure you have fun whilst learning!
How many surf spots are there in Bali?
Bali is blessed with so many different surf spots, we can't name them all here. But we will first mention the ones you can get to by foot from our front door and then a paddle; main peak Bingin (fast, barrelling left-hander, experts only), inside Bingin; smaller right and left-handers suitable for intermediates on a higher tide and beginner surfers too. Impossibles; fantastic long left hander, works on high and low tides; intermediates, advanced and expert surfers. Dreamland Beach; lefts and rights on three different peaks; low tide only; intermediates, advanced and experts. If you are a very fit paddler, you can even get to Padang Padang from our place, both the epic barrelling big Padang and the awesome smaller beginner/novice waves at Baby Padang. If not (and novice/beginners won't be), then it's less than 10 minutes on a scooter (easily hired here). Balangan Beach is a 10-minute scooter ride for a left-handed point/reef break. Balangan also has great beginner and intermediate surf. The famous Uluwatu is only a 10-minute scooter ride from us (advanced and expert surfers only). Further afield (25 minutes on a scooter) you will find Pandawa, Green Bowl and Nyang Nyang (advanced/experts). Sanur and the breaks around there (has surf for all levels) can be reached from Swell Bali in half an hour/40 minutes by scooter or car. We can arrange car/van transport too if you don't want to go by scooter.
Is Swell Bali a surf resort?
Yes, Swell Bali has been designed as a specialist surf resort by surfers, for surfers. We know exactly what surfers are looking for in accommodation as we surf ourselves. You want a very comfortable, clean room with nice sheets and pillows, A/C and a spotlessly clean bathroom, you want some other surfers to hang out with, a pool table to shoot some pool, a ping-pong table, a games area, a bar to order a drink, a huge pool and a couple of hammocks to relax in after you've been surfing. The ideal surf resort also has great food and a big dining table to enjoy your breakfasts and surf stories with others.
How do I know what my surf level is?
It's not really how long you have been surfing, but what you can do on the wave: We have the following scale to try and help you decide whether you are beginner, novice, intermediate, advanced or expert.
Beginner: You've never surfed before, or maybe you have taken one or two surf lessons. You can either just about stand up on the surfboard, or you have never even tried. You need help with your pop-up, wave selection and paddling to get into a wave.
Novice: You've done several surf lessons, or surf camps, but you still need help in the water. You are not a strong paddler and need help to get into a wave. You may be riding ok in a straight line, but may not yet be turning the surfboard.
Intermediate: You don't need help catching waves and are able to paddle into a green wave independently. You are able to turn the board on the wave and can ride along the green face.
Note: Many people who are really Novice surfers will call themselves Intermediate because they have had a few surf lessons before: you are not an intermediate surfer unless you are catching waves unaided. If you still need to be pushed into a wave, or you can't yet turn the board to ride the green face, you are still considered by to be a Novice.
Advanced: You are easily catching larger waves, doing top and bottom turns and adding other skills.
Expert: You are going out in double over-head +, hitting the lip, getting barrelled, doing 360's (Experts; we really don't need to tell you).
What are your surf instructors like?
The surf guides and surf instructors we work with are all good surfers themselves. But that's not all; not every good surfer makes a good surf instructor. The surf schools we work with know the difference between giving the instruction 'paddle, paddle, stand up!' and actually explaining how to do it successfully. We also work with excellent surf coaches who can give one-on-one intermediate lessons, to help you if you are stuck at a particular phase of your surfing skills. You can be confident about either learning to surf or improving your surf skills with our partner schools.
Is all surf equipment included within the surf lessons?
Surfboard, leash, rashguard/lycra, and wax are all included within a beginner surf lesson. If you are a beginner or novice surfer, you will first ride a soft-top surfboard, which is very forgiving for those first inevitable falls into the water. Bringing surf booties with you on your surf holiday to Bali is a good idea as a lot of the beginner surf is over reef. If you are looking for intermediate surf lessons, you might want to use your own surfboard, but the schools can also provide one for you.
Can I have a private surf lesson?
Yes, the surf schools we work with can do either a group surf lesson or an individual surf lesson. Bookings in advance are normally required for individual surf lessons as spaces are limited.
I have some surf experience, should I still take a lesson or is surf guiding enough?
At Swell, because we are a surf resort, we have a surf report each evening; around 5pm, our staff will be giving our guests the surf forecast and tide information for all the local spots. They will be able to give advice on where you should head to surf the following day, based on your surf level (see above). However, if you are surfing unfamiliar surf spots, we always recommend taking at least a guide with you for the first few days. Knowing which spot to surf, how big the waves will be if they are really suitable for you and what time to go for the best tide, will give you the best possible surf holiday experience. Getting it wrong can be costly in terms of wasted surf time and at worse, injury.
If you are a beginner, sign up for a beginner surf lessons course with our partner surf school. They will collect you from Swell and take you to where they know you will have a fun, safe and productive surf lesson. The same goes for you if you are somewhere between Novice and Intermediate; being with someone who knows the wave, where to sit and when to paddle, will save you a huge amount of frustration. See our surf level guide above for where to place your surf skill level (and always underestimate your ability!). A surf lesson, unless you are already an advanced surfer, is never a waste of time or money in our opinion.
WHAT IS THE AVERAGE AGE AT SWELL?
The average age of Swell Bali Surf & Yoga Retreat clients varies per week, but generally speaking, the people who come to stay with us on their Bali surf vacation are aged between 25 and 50. That's not to say that in certain weeks there's more people in their 20's than 40's (or the other way around). Our clients come from all of the world and everyone has one thing in common, they want the comforts of a surf retreat, combined with the social aspect of a surf hostel.
I AM TRAVELLING SOLO, IS THAT OK?
About 70% of the clients who come to Swell Bali for a luxury surf camp, travel solo. As a result, we've made it very easy to meet like-minded travelers from all over the world, to surf, eat and chill together. If you are looking for a social  Bali surf holiday, then a stay at Swell will definitely be the right option for you.
Have a look at our reviews on external sites like Tripadvisor and you will see the social aspect at  Swell Bali as the no.1 recurring theme.
I HAVE NEVER SURFED BEFORE, IS THIS RIGHT FOR ME?
Bali is not just one of the best places in the world for expert surfers. For beginners and intermediate surfers, Bali is also a true surfers paradise with lots of mellow spots.
Here on the Bukit spots like Balangan, Dreamland, Bingin ( on high tides) and Baby Padang are ideal surfing spots for the less experienced surfers
Need lessons or
surf guiding in Bali
? Swell
Bali Surf Camp
can organize it
Interested in finding Bali's best beginner surf spots? Read our guide.
"Swell Bali sets a new standard for surfers looking for a super stylish & comfortable place to stay. No more roughing it in insect infected rooms. Stay Right in the Centre of Bingin, at Swell Bali Surf camp with one of the world's best barrel machines within a couple of minutes walk. Swell Bali is a new type of Surf hotel: The social aspect of a surf camp, with the comforts of a luxury surf hotel.
Never surfed before? Swell can organize learn to surf lessons for you. Want to discover semi-secret surfing spots of the beaten track: surf guiding can be organized too with our Bali Surf Camp Guides.
Swell Bali: The comforts of a hotel, the vibe of a surf camp!"
"THE BEST WAVES + THE BEST VIBE"
We hope you will join us for a unique BALI SURF HOLIDAY